News
"ACE Geosynthetics EcoPark" is Online
The official website of the ACE Geosynthetics EcoPark is now online. Readers are able to explore the park virtually anytime and anywhere through internet access, and learn some knowledge about the geosynthetic.
Geosynthetic products have been in the market for decades. However, many may still not know what geosynthetics are and what they can do, especially in engineering and construction aspects. The application of geosynthetics is an easier and environmentally friendly approach to deal with engineering problems. ACE Geosynthetics designed and constructed this full scale park to demonstrate some practical designs and applications of geosynthetic systems, and to advocate the low environmental impact construction methods.
You will find more than twenty (20) engineering application methods in the ACE Geosynthetics EcoPark. They can be divided into six (6) groups namely Reinforcement Application, Erosion Control, Shore Protection, Landscape Engineering, Environmental Conservation and Other Constructions; covering construction works like mechanical stablized earth wall, road embankment, reinforced pavement, landfill, slope protection, ecological pond, levee, marine structure and so forth. Geosynthetic materials such as geogrid, geotextile, geotextile tube, geomat and geomembrane are used in the building of this park. Of course, there are more for you to discover.
It is always a dilemma to choose between environment and development. When nature and structure can be achieved at once for mutual benefits, why giving up one for another. Explore the
ACE Geosynthetics EcoPark
online now at
www.acegeosyntheticsecopark.com
to fine out how it's done.
Similar News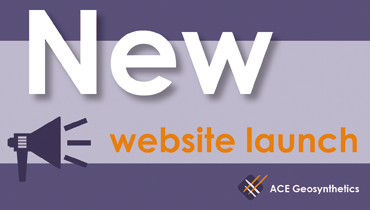 It's our pleasure to announce our newly revamped official website. For years of experience engag...
2018/07/02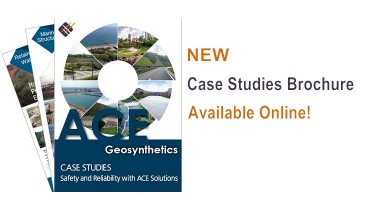 Geosynthetics manufacturer and solution provider ACE Geosynthetics has published its new case studie...
2016/08/16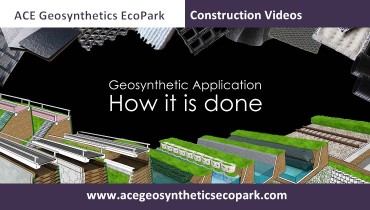 The official website of the ACE Geosynthetics EcoPark is online since October 2014. Readers are able...
2014/12/02