News
ACE Geosynthetics Vietnamese Official Website is Now Online
We are pleased to announce that ACE Geosynthetics Official website now is available in Vietnamese. We try our best to create a more user-friendly website and offer useful information and knowledge related to the geosynethetics field, allowing visitors with different preference to acquire more and deeper understanding of products and services. In addition, our office in Hanoi, Vietnam was officially established and through the official website and local office, we expect to provide the concrete, useful, timely and entire service to all users in Vietnam.
Our experiences for decades engaged in manufacture, design, product research and development in geosynthetics market make us a professional solution provider. ACE Geosynthetics have sold our products and offered our services to more than 70 countries across the globe. Aside from that, ACE Geosynthetics have obtained multiple international certificate and patent and earned thousands opportunities to provide solutions to valuable customers and enrich our case gallery. These are the credits that ACE Geosynthetics made efforts to earn along with years. ACE Geosynthetics play a major role in the field of geosynethetic by getting to know the customers' demand, providing quality and practical solutions in order to eliminate the concerns of threating the environment and lives. ACE Geosynthetics believe that the best solution provider is the combination of the humble and honest heart with the ability to deepen the professional knowledge and the willingness to share, which is a reliable partner to work with closely on long term basis. This is how ACE Geosynthetics have acted in the realm.
Finally, we invite you to browse
ACE Geosynthetics new Vietnamese official website
(https://www.geoace.com/vi), and welcome to
join us
and enjoy a better experience.
We value your opinions very much. If you have any feedback, please do
contact us
anytime and let us know your thoughts.
Similar News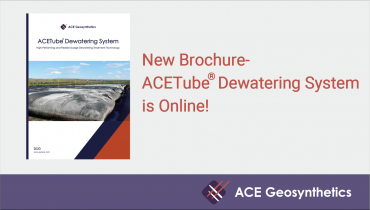 The new brochure of the ACETube® Dewatering System is published on our website today. The system...
2020/09/25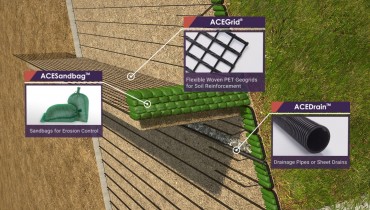 ACE Geosynthetics' new corporate videos are online! A sequence of four videos that we have bee...
2020/09/18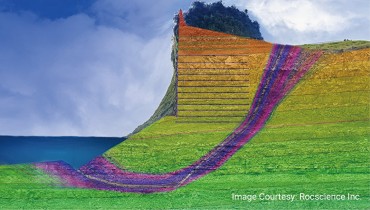 Rocscience announces the addition of ACE Geosynthetics GeoGrids to the already extensive list of Com...
2020/04/22