News
Way to Recovery from Hurricane Hazards
Torrential rains, brought by no matter successive hurricanes in the Atlantic and Caribbean or intense monsoons in Asia, triggered serious floods and deadly landslides. Disaster recovery should be performed without delay. ACEGrid® Mechanically Stabilized Earth (MSE) system has been widely used in hundreds of slope failure repair projects. In this issue of ACE Newsletter,one of ACE Geosynthetics typical projects for landslide recovery is introduced.
Project Background
From July 7 to August 9, 2006, torrential rainfalls continuously attacked Pingtung, Taiwan. The accumulated 1,380mm precipitation completely soaked the ground and therefore caused a section of downslope collapsed in Route 35.
ACE Solution
Considering cost, efficiency, sustainability, and site conditions, the designer introduced a composite protection system for the rehabilitation. The designer adopted ACEGrid® as the reinforcing material to build a 18m-high MSE system to support the highway. In addition, one specific geogrid and soil nail connection system is designed to eliminate pullout failure due to insufficient buried length of geogrid.

Product: ACEGrid® GG, ACETex® NW, ACEDrain™ S
Solution: Slope Stabilization
The Contribution
Through the innovative ACE composite protection solution, a safe, economic, and eco-friendly system has been built. Since the completion of the project in 2007, the site has remained in good condition through several attacks of strong typhoons, including the deadly Typhoon Morakot in 2009.
What We Do
Design Proposal – Provide drawings, specifications and cost analysis
Analysis Service – Conduct analysis with professional engineering software
Construction Assistance – On-site technical support available on request during construction
Material Consultation – Offer optimal product options and customization
Knowledge Sharing – Offer training courses on geosynthetic applications

For more information of the case, please read the case studies.
For details about the analysis and design of the project, please contact us.
Similar News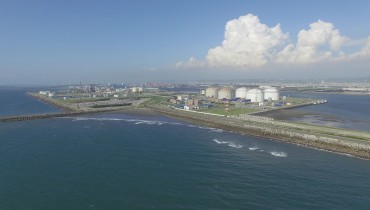 In the latest ACENewsletter, a case of using geotextile tubes as submerged breakwaters to protect ha...
2018/11/13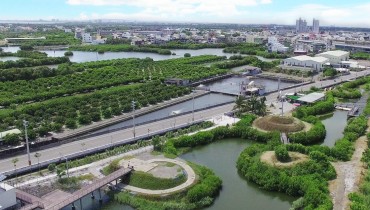 In the latest ACENewsletter, a case of repurposing an unused space is introduced. In Linbian, Pin...
2018/10/05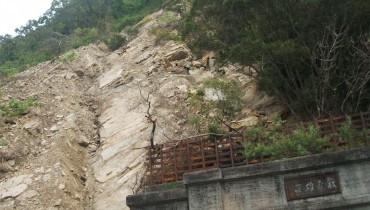 Soil erosion has a significant impact on the resident's safety and makes a great deterioration t...
2018/09/06