News
Use Geotextile Tubes as Submerged Breakwaters to Protect harbor from Coastal Erosion
In the latest ACENewsletter, a case of using geotextile tubes as submerged breakwaters to protect harbor from coastal erosion is introduced.
"We think of humans as being the victims of coastal erosion - we overlook the fact that often they are the cause" said Paul D. Komar, the author of "Coastal Change - Scales of Processes and Dimensions of Problems".
Besides natural factors like ocean currents or typhoons, the increasing human intervention is also a major factor causing coastlines to change, such as construction of harbors or jetties. Thus many solutions have been tried to prevent coastlines from being further eroded. Installing submerged breakwaters along coastlines is one of the effective methods. Compared to traditional breakwaters with riprap or concrete, submerged breakwaters constructed with geotextile tubes have more advantages including faster construction, lower carbon consumption, lesser environmental impact and lower construction cost.
For more information about the case, please read the case study:
Geotextile Tubes as Submerged Breakwaters for Harbor Protection, Taichung, Taiwan
For knowing more about our analysis and design of this project, please
contact us
.
For more relevant applications, please follow below links:
1.
Beach Nourishment, Fujarah, UAE
2.
Pipeline Support & Beach Nourishment, Tabasco, Mexico
If you are interested in and would like to receive our monthly newsletter, welcome to
join us
and subscribe our ACENewsletter.
Similar News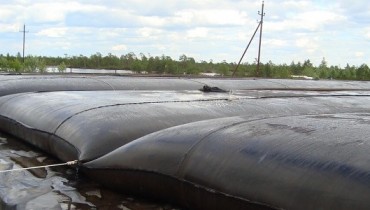 The New Dewatering Method Draws More and More Attention Dewatering technology plays an important...
2020/04/20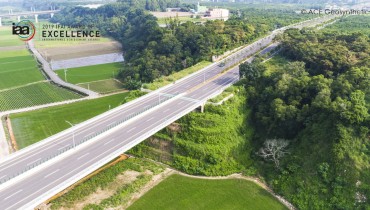 ACE Geosynthetics has received an Award of Excellence for its Geogrid Reinforced Structure for Abutm...
2020/02/06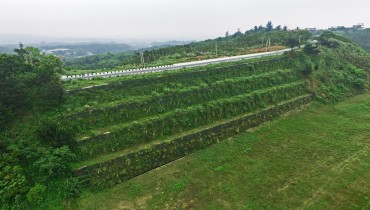 The concept of green engineering applied in the civil engineering field was resulted from the concer...
2019/08/27