News
Green Engineering in Taiwan - Disastrous Slope Failure Reconstruction project
The concept of green engineering applied in the civil engineering field was resulted from the concerns of the environmental protection, energy saving, carbon reduction, vegetation, and changes of ecological variety. Many geosynthetic applications are viewed as green construction methods which are good for the world suffering from the impact of climate change. Here is one case of geosynthetic application in slope failure rehabilitation to support the opinion.
In this introduced case, a reinforced earth retaining wall with wrap-around facing is adopted to fix a 25 m height collapsed slope. The construction method ensures the safety and cost-effectiveness of the project, and further brings benefits in ecology and environment. In comparison of concrete retaining wall, the reduction of CO2 emission of materials used in the reinforced earth wall is over 50%.
For more information about the case, please read the case study:
Disastrous Slope Failure Reconstruction project, Taoyuan, Taiwan
For knowing more about our analysis and design of this project, please
contact us
.
For more relevant applications, please follow below links:
1.
Slope Stabilization
If you are interested and would like to receive our monthly newsletter, welcome to
join us
and subscribe our ACENewsletter.
Similar News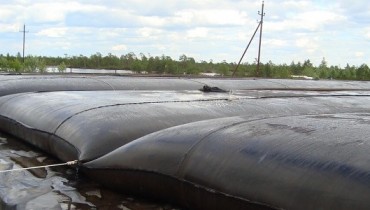 The New Dewatering Method Draws More and More Attention Dewatering technology plays an important...
2020/04/20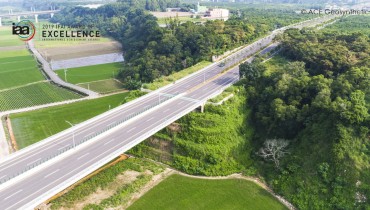 ACE Geosynthetics has received an Award of Excellence for its Geogrid Reinforced Structure for Abutm...
2020/02/06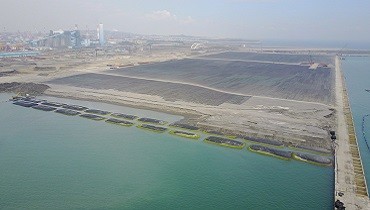 Land reclamation is an effective way for a country that has limit land for use. Land reclamation is...
2019/05/06