News
Visit ACE Geosynthetics at GeoMEast 2017, Egypt
Are you looking for cost-effective alternative materials or solutions that use less concrete? Visit ACE Geosynthetics at GeoMEast 2017 in Egypt and see how geosynthetics can help you in your construction projects. Our experts will be glad to further discuss with you at booth No. L5 at GeoMEast 2017 Exhibition.
GeoMEast 2017 International Congress and Exhibition
Date: July 15-19, 2017
Venue: Booth No. L5, Sharm El-Sheikh International Congress Center, Egypt
Link to GeoMEast 2017: www.geomeast2017.org
For more information about ACE Geosynthetics, visit www.geoace.com or contact sales@geoace.com.
Similar News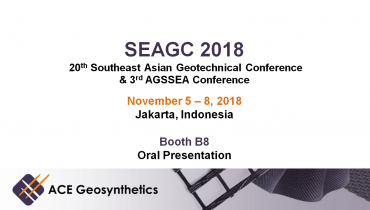 ACE Geosynthetics will exhibit at Booth B8 at the upcoming 20th Southeast Asian Geotechnical Confere...
2018/10/09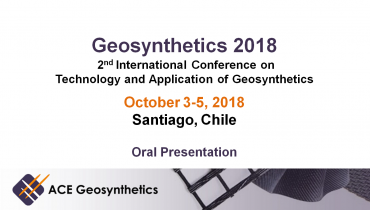 ACE Geosynthetics is invited to attend Geosynthetics 2018 on October 3 to 5, 2018 in Chile to presen...
2018/09/06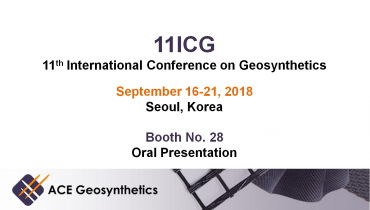 Here comes the very important conference in the upcoming September. We would like to invite all o...
2018/08/13