News
NTPEP issues Final Report of the Evaluation Program on ACEGrid®
Beginning of March, ACE Geosynthetics received the Final Report of National Transportation Product Evaluation Program (NTPEP) on ACEGrid
®
product line.
The AASHTO (American Association of State Highway and Transportation Officials) members integrated with NTPEP conducted lab testing and field performance evaluation on the geosynthetic products most commonly applied for transportation and reinforcement.
The NTPEP data is eligible to corroborate published specifications from participating industries as well as valuable by State Dot's and other regulatory agencies to develop and maintain Qualified Products Listings (QPL).
The NTPEP program provides an extensive array of product evaluation information for a variety of traffic control and safety products, construction materials, and maintenance materials. Electronic and print format reports provide detailed information on the performance of vendors' products and materials under test conditions. Many States in USA are already using this information to support their product acceptance processes. The result of this evaluation is obtained by years of research and testing to actually describe the ACEGrid
®
Product line. We are confident of what we make and honored to be the first Asian manufacturer who completed this extensive research program.
In accordance with WSDOT Standard Practice T925, the evaluation is performed to determine the long-term strength of the geosynthetic reinforcement, including the long-term strength reduction factors and low strain creep stiffness values. Initially, detailed assessment was performed on creep, installation damage, and durability to determine the appropriate reduction factors. Later, compliance testing is implemented to provide additional verification of these reduction factors.
Download NTPEP Report 8502.1
Similar News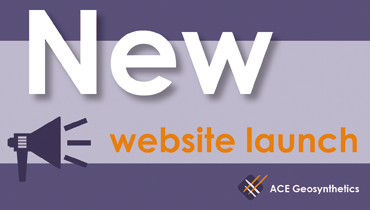 It's our pleasure to announce our newly revamped official website. For years of experience engag...
2018/07/02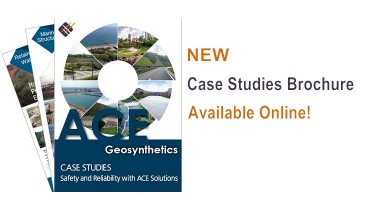 Geosynthetics manufacturer and solution provider ACE Geosynthetics has published its new case studie...
2016/08/16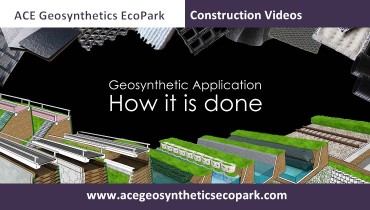 The official website of the ACE Geosynthetics EcoPark is online since October 2014. Readers are able...
2014/12/02