News
ACE Geosynthetics receives the 2016 International Achievement Award
Geosynthetics manufacturer and solution provider ACE Geosynthetics has received the Award of Excellence for its
geosynthetic detention basin project
in the 2016 International Achievement Awards (IAA) presented by Industrial Fabrics Association International (IFAI). This large geosynthetic detention basin with a proper drainage system is built to handle abrupt increase of runoff water and prevent disasters when torrential rain falls. In this project, geogrids ACEGrid
®
, geotextile bags ACEBag
TM
and geosynthetic clay liners ACELiner
TM
are adopted. The expected storage volume of storm runoff is 20,644m
3
.
The annual IAA from IFAI is set for recognized excellence in design and innovation in specialty fabrics and technical textiles industry. ACE Geosynthetics is honored to have been awarded the 2016 IAA Award of Excellence which demonstrates our expertise in geosynthetic design and solutions.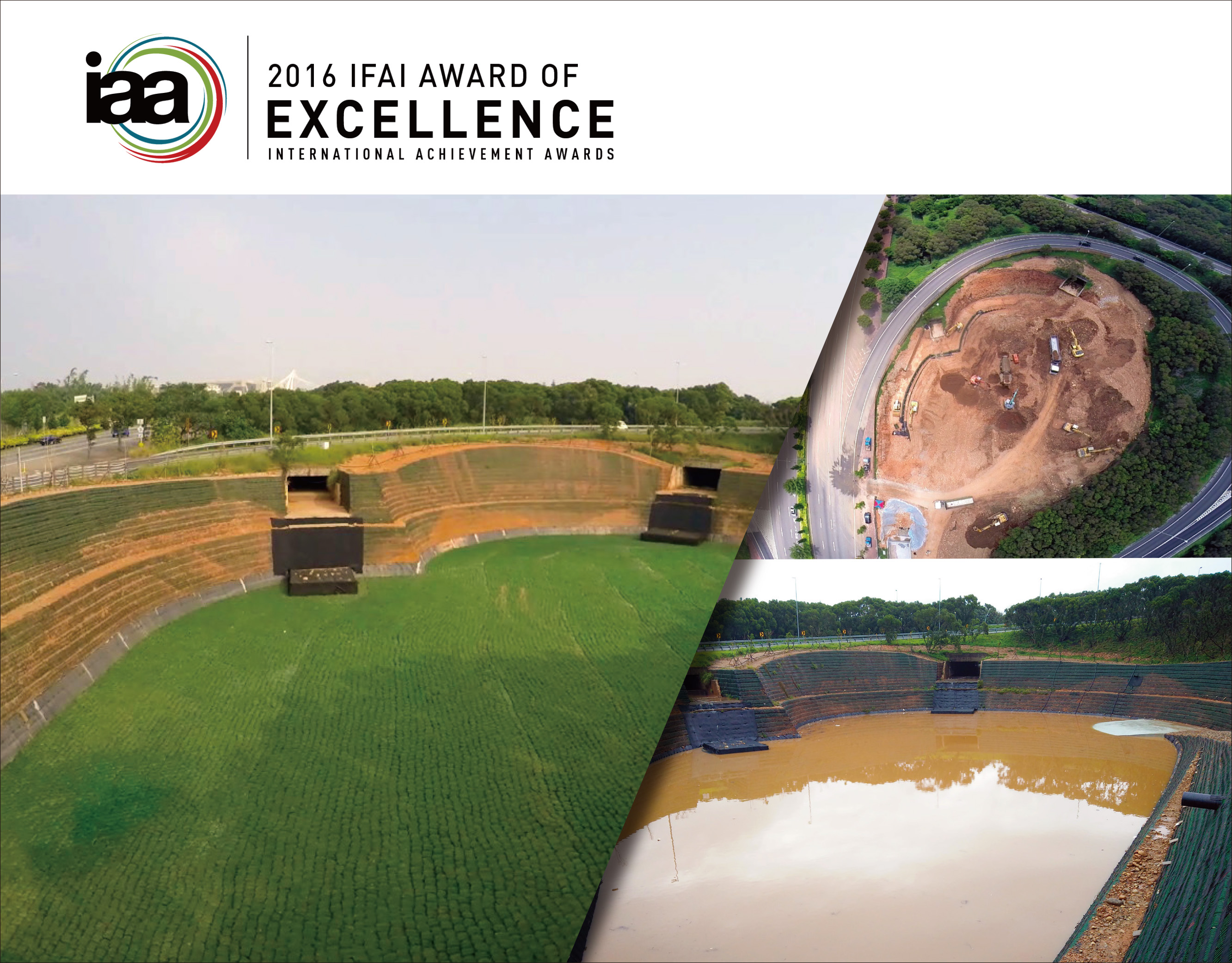 Our awards and honors recognized by IFAI:
2016 Award of Excellence
Geosynthetic Detention Basin at Shau Interchange, Taiwan
Product: ACEGrid
®
, ACEBag
TM
, ACELiner
TM
2015 Award of Excellence
Protection of Pier Foundation of Zhongsha Bridge at Zhuoshui River, Taiwan
Product: ACETube
®
, ACEFormer
TM
2013 Outstanding Achievement
Geotextile Tube Application on Containment Breakwater in UAE
Product: ACEGrid
®
, ACETex
®
2011 Outstanding Achievement
Application of Complex Reinforcement Structure near Fault Zone
Product: ACEGrid
®
2009 Award of Excellence
Complex Reinforced Structure at Hilly Road Repair Case
Product: ACEGrid
®
Similar News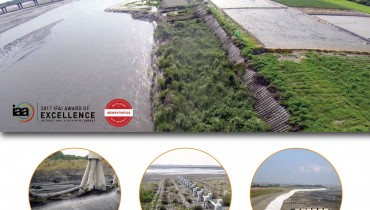 ACE Geosynthetics was recognized with the 2017 IFAI International Achievement Award (IAA) which was...
2017/10/27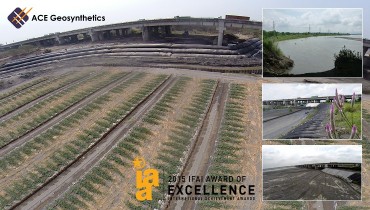 ACE Geosynthetics has received an Award of Excellence in the 2015 International Achievement Awards (...
2015/10/23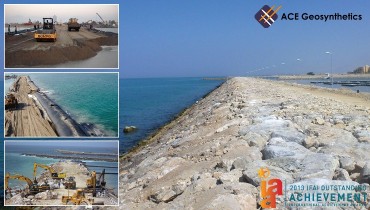 ACE Geosynthetics has received the IAA 2013 Outstanding Achievement Award for its ACETube® proje...
2013/11/14