News
2013 International Achievement Award goes to ACETube® project in UAE
ACE Geosynthetics has received the IAA 2013 Outstanding Achievement Award for its ACETube
®
project in UAE. The project, located in Ras Al Khaimah of UAE, applied different types of ACETube
®
to build a new, L-shaped, and optimized breakwater for fishing port, to accommodate the existing groin that has a total enclosure length of 700m. It is one of the typical cases that applied ACETube
®
in marine engineering.
The annual International Achievement Awards (IAA) from Industrial Fabrics Association International (IFAI) is set for recognizing innovation, technical skill and design excellence in specialty and technical fabrics used in products and applications. And we are proud to be recognized with this award for the third time in the recent five years. This award not only domonstrates that ACE Geosynthetics is a quality geosynthetic material supplier, but also a professional and reliable solution provider in the geosynthetic field.
No doubt, "For a better engineering solution, ACE is your best option."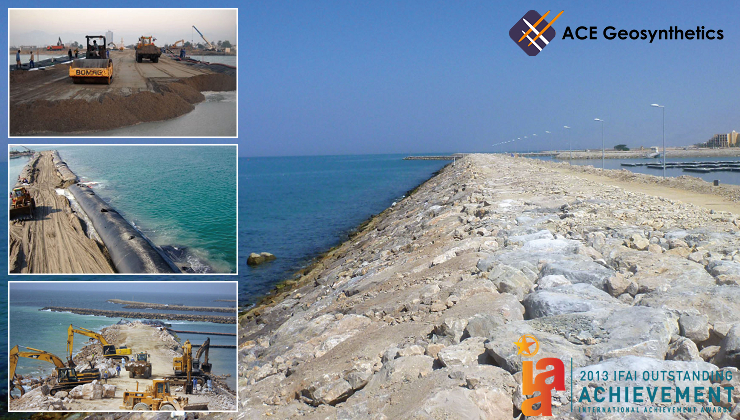 Similar News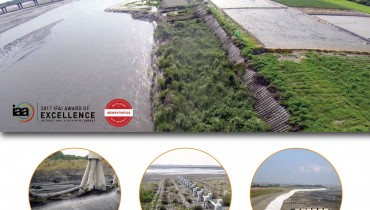 ACE Geosynthetics was recognized with the 2017 IFAI International Achievement Award (IAA) which was...
2017/10/27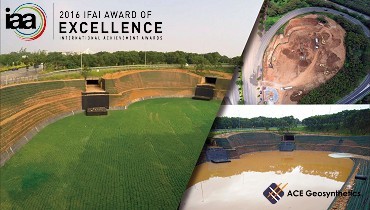 Geosynthetics manufacturer and solution provider ACE Geosynthetics has received the Award of Excelle...
2016/11/08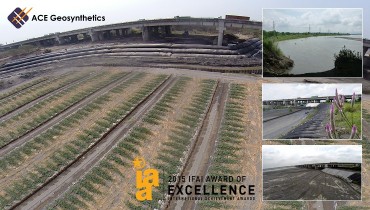 ACE Geosynthetics has received an Award of Excellence in the 2015 International Achievement Awards (...
2015/10/23