Taiwan | 2010-2014
Roadbed Widening Project in Pingtung County, Taiwan
Products:ACEMat™ R
Application: Slope Erosion Control
Background

This case is located along the slopes of Taijiu Line in Pingtung County, characterized by steep hillside and mountainous terrain with heavy concentration of agricultural farmland.

Problem / Task

The existing slope as a result of road widening is very steep and the surface is exposed without plants or vegetation. This has led to erosion and abrasion from surface run-off water from rains with occasional falling rocks, which affects the safety of passers-by.

Solution/ Design & Construction

Replacing traditional rigid concrete slopes with green vegetation slopes not only create a low-carbon emission road environment, but also allow native, animal and plant habitat. Hence, the slope remediation project focused on hydro-seeding planting and ACEMat™ R installation to promote the slope planting, increase the roughness of the slope, and slow down the erosion of the slope caused by rain runoff.

Result

After completion, the vegetation on the slope is in good condition, effectively protecting the slope and improving road safety.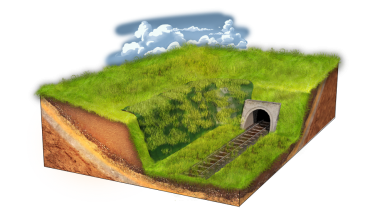 As rain impacts the ground surface, raindrops displace topsoil, exposing roots and the foundations of structures which can critically destabilize slopes. Enhanc...
Related Products
Similar Case Studies
America | 2015-2019
Products:ACEGrid® GG, ACETex® NW
Application: Basal Reinforcement
Taiwan | 2015-2019
Products:ACEGrid® GG
Application:Slope Stabilization, Road Widening
Asia | 2015-2019
Products:ACEGrid® GG
Application:Slope Stabilization