ACEAnchor™ T
Erosion and Sediment Control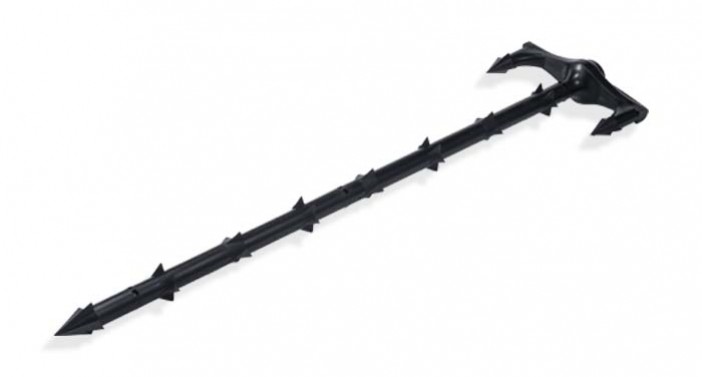 ACEAnchor™ T- industrial anchor designed for fixing planar geosynthetic material on slopes or ground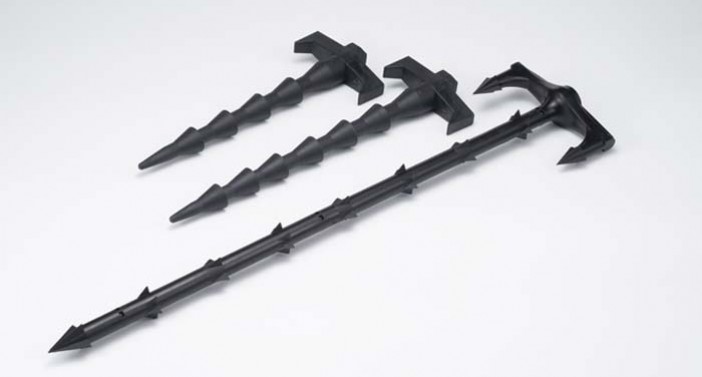 Two shapes of ACEAnchor™ and three sorts of specifications: T5(23 cm)/ T7(27.8 cm)/T8(50 cm)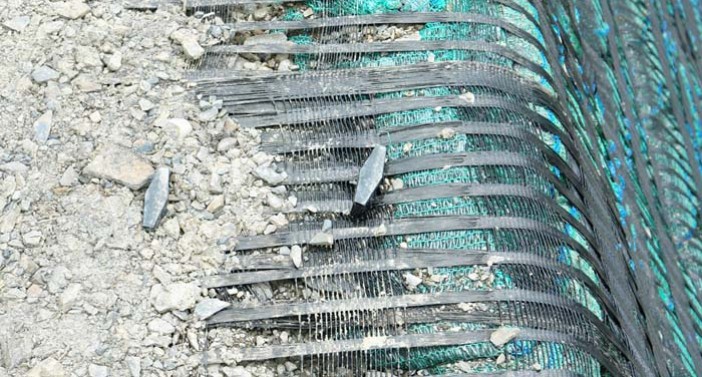 Good anchorage performance for fixing geosynthetic materials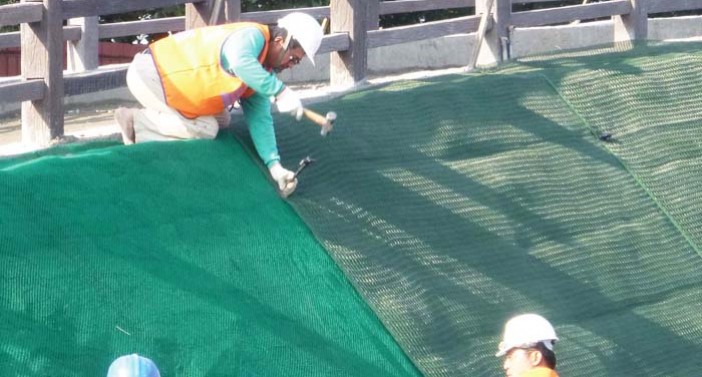 Suitable to fix adjacent materials when overlap and achieve excellent anti-sliding performance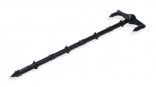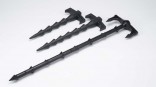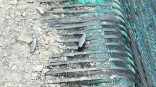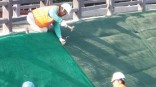 About
---
Good Anchorage Performance for Fixing Geosynthetic Materials
ACEAnchorTM T is an industrial anchor designed for fixing planar geosynthetic material on slopes or ground. The overall appearance of the anchor is a T shape, and the middle bar is the longest part that is used to penetrate deep into the soil. The continuous sectional joint structure and the protruding pyramid on the surface can increase the anti-pullout strength between soil and ACEAnchorTM T to achieve excellent anti-sliding performance. The protrusions at both ends of the industrial anchor are shorter, which can fix the anchor and the position of the geosynthetic material below it after being driven into the soil. By using the ACEAnchorTM T series, geomat, geogrid, and other geosynthetics can be installed and anchored on the slope surface tightly reducing sliding issues.

ACEAnchorTM T includes two shapes of products and three sorts of specifications as the information listed below. The industrial anchor can introduce in different cases based on the construction requirements.
T5(23 cm)/ T7(27.8 cm): Made of a composite of glass fiber and Polyamide, and shaped through the molding process.
T8(50 cm): Steel pipe with 10mm circumference wrapped Polypropylene and shaped through the molding process.
Function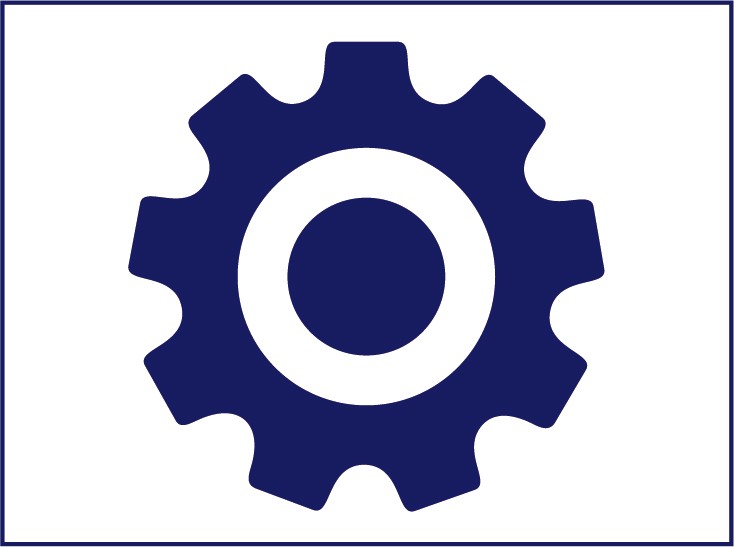 Other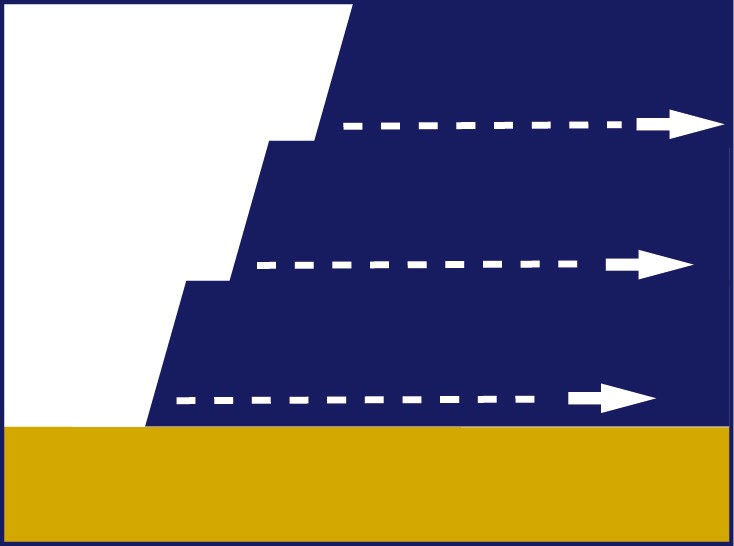 Reinforcement
Features
• Light weight
• Excellent corrosion resistance
• Superior Resistance to construction impact
• Good anchorage performance
Resources
【Brochures】ACEAnchor™ T Product Brochure
ACEAnchor™ T Product Brochure
Related Case Studies