News
Soft Soil Enhancement Using Geosynthetics for Highway Safety
The construction of pavements in difficult soil conditions demands special considerations. Roadway designs require the removal of the poor soil or inclusion of soil improvement methods, both costly building solutions. The essential economical choice is to incorporate lightweight geotextile reinforcement with the additional functions of ground enhancement and separating road courses for durable, everlasting roads.

Here's a brief look at this ongoing Pan Borneo Highway case in Sarawak, Malaysia that is improved with ACETex® stabilizing and reinforcing geotextiles.
Project Background
A new highway anticipated to boost the economy of East Malaysia, stretches approx. 1060km from Telok Melano to Merapok. The fresh pavement crosses several kilometers of soft, swampy ground and the immediate region is frequently pounded by heavy rains.

The imperative issues to be solved encompass upgrading and widening the Sarawak segment of the Pan Borneo Highway.
ACE Solution
The contemporary pavement design integrates the geosynthetic materials ACETex® PP, ACETex® PET and prefabricated vertical drains (PVD), for reinforcement, filtration, drainage and separation of the pavement layers. This method subtracts large-scale soil replacement or treatment and cuts material and transportation costs.

Product: ACETex® PP, ACETex® PET
Solution: Subgrade Stabilization
The Contribution
The ACETex® pavement system has successfully converted unworkable, poor soil conditions into a safe and stable high volume traffic route that in the near future, will save innumerable transit hours and ameliorate the productivity of East Malaysia.
What We Do
Design Proposal – Provide drawings, specifications and cost analysis
Analysis Service – Conduct analysis with professional engineering software
Construction Assistance – On-site technical support available on request during construction
Material Consultation – Offer optimal product options and customization
Knowledge Sharing – Offer training courses on geosynthetic applications

For more information of the case, please read the case studies.
For details about the analysis and design of the project, please contact us.
Similar News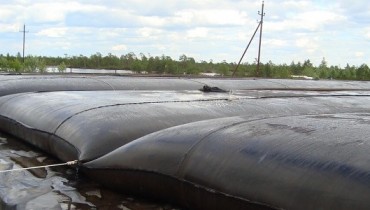 The New Dewatering Method Draws More and More Attention Dewatering technology plays an important...
2020/04/20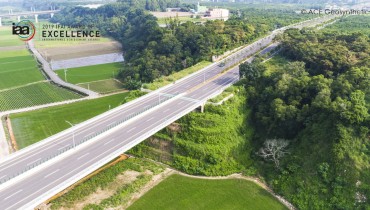 ACE Geosynthetics has received an Award of Excellence for its Geogrid Reinforced Structure for Abutm...
2020/02/06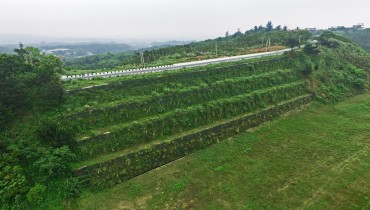 The concept of green engineering applied in the civil engineering field was resulted from the concer...
2019/08/27