News
ACE Geosynthetics presents hydraulic application at EuroGeo 6, Slovenia
At the coming European Geosynthetics Congress in Ljubljana, Slovenia, ACE Geosynthetics will present its paper on the topic of hydraulic application with geotextile tube ACETube
®
and geotextile mattress ACEFormer
TM
. Come to join our oral presentation and learn how ACETube
®
and ACEFormer
TM
can solve your hydraulic problems.
The 6th European Geosynthetics Congress (EuroGeo6)
Place: The GR - Ljubljana Exhibition and Convention Centre, Ljubljana, Slovenia
Date: September 25-28, 2016
Link to EuroGeo 6:
www.eurogeo6.org/en/
Oral Presentation:
Protection of Pier Foundation of Zhongsha Bridge at Zhuoshui River
Session: Technical Session 16 Hydraulic Applications
Place: Istanbul Hall
Date: Wednesday, September 28, 2016 at 1:30PM
For more information about ACE Geosynthetics, visit
www.geoace.com
or contact
sales@geoace.com
.

Similar News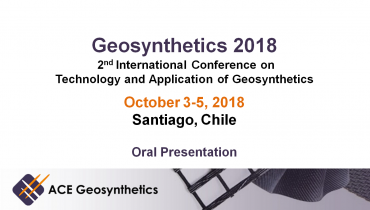 ACE Geosynthetics is invited to attend Geosynthetics 2018 on October 3 to 5, 2018 in Chile to presen...
2018/09/06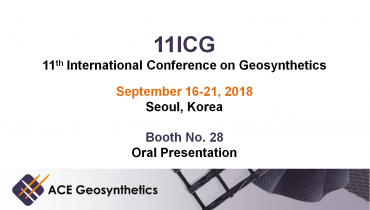 Here comes the very important conference in the upcoming September. We would like to invite all o...
2018/08/13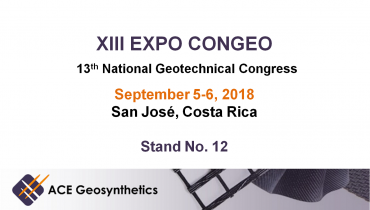 Are you excited about the upcoming XIII EXPO CONGEO? ACE Geosynthetics will exhibit at XIII EXPO...
2018/08/08